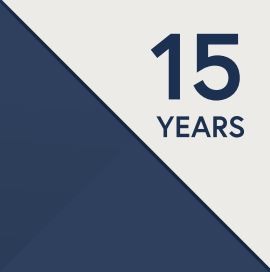 Journal of NeuroEngineering and Rehabilitation launched in 2004 under the editorship of Paolo Bonato at a time when there was 'an urgent need for establishing an outlet' at the intersection of neuroscience, biomedical engineering, and physical medicine and rehabilitation' (Bonato, 2004). The journal has since filled this gap, fostering and becoming a home to pioneering research resulting from the cross-fertilizations among these disciplines.
In the past 15 years, the journal has been devoted to furthering the understanding of how advances in these fields continue to reshape physical medicine and rehabilitation by discussing, distributing and promoting the latest research.
To mark the occasion, we are looking back at the milestone achievements that have made Journal of NeuroEngineering and Rehabilitation the field's leading fully open access journal ('Rehabilitation' category in Journal Citation Reports) and highlighting some of our best content selected from the past 15 years.