15 years ago Journal of NeuroEngineering and Rehabilitation published its first articles. After receiving its first impact factor in 2008, it has now developed to be the leading fully open access journal in the field of rehabilitation.

Join our anniversary celebrations by browsing through the journal's milestone achievements, article and blog highlights, voices from the community, and by reading this Editorial from David Reinkensmeyer (Editor in Chief), reflecting on the current state in the field of neuroengineering and rehabilitation, how far it has come since the journal launched and where it could be headed in the future.
Articles
A biologically-inspired multi-joint soft exosuit that can reduce the energy cost of loaded walking
Fausto A. Panizzolo, Ignacio Galiana, Alan T. Asbeck, Christopher Siviy et al.
Biomechanical walking mechanisms underlying the metabolic reduction caused by an autonomous exoskeleton
Luke M. Mooney and Hugh M. Herr
A systematic review of the characteristics and validity of monitoring technologies to assess Parkinson's disease
Catarina Godinho, Josefa Domingos, Guilherme Cunha, Ana T. Santos et al.
Interactive wearable systems for upper body rehabilitation: a systematic review
Qi Wang, Panos Markopoulos, Bin Yu, Wei Chen and Annick Timmermans
Powered robotic exoskeletons in post-stroke rehabilitation of gait: a scoping review
Dennis R. Louie and Janice J. Eng
Computational neurorehabilitation: modeling plasticity and learning to predict recovery
David J. Reinkensmeyer, Etienne Burdet, Maura Casadio, John W. Krakauer et al.
Free-living gait characteristics in ageing and Parkinson's disease: impact of environment and ambulatory bout length
Silvia Del Din, Alan Godfrey, Brook Galna, Sue Lord and Lynn Rochester
Benefits of virtual reality based cognitive rehabilitation through simulated activities of daily living: a randomized controlled trial with stroke patients
Ana Lúcia Faria, Andreia Andrade, Luísa Soares and Sergi Bermúdez i Badia
Robot-assisted gait training (Lokomat) improves walking function and activity in people with spinal cord injury: a systematic review
Ki Yeun Nam, Hyun Jung Kim, Bum Sun Kwon, Jin-Woo Park, Ho Jun Lee and Aeri Yoo
The effect of balance training on postural control in people with multiple sclerosis using the CAREN virtual reality system: a pilot randomized controlled trial
Alon Kalron, Ilia Fonkatz, Lior Frid, Hani Baransi and Anat Achiron
(Publication years 2016-2017. Data collected March 2019. Source: Web of Science)

Standards of reporting
Journal of NeuroEngineering and Rehabilitation advocates the complete and transparent reporting of research and methods. Authors are required to follow relevant reporting guidelines and append the appropriate reporting guideline checklist to their manuscript on submission, available from the EQUATOR Network. See BMC's policy page for further information.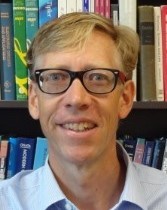 David Reinkensmeyer, Editor-in-Chief
David Reinkensmeyer is Professor in the Department of Mechanical and Aerospace Engineering, the Department of Anatomy and Neurobiology, and the Department of Biomedical Engineering at University of California, Irvine. Prior to this, he received a B.S. degree in electrical engineering from the Massachusetts Institute of Technology, and M.S. and Ph.D. degrees in electrical engineering from the University of California, Berkeley. He was a postdoctoral fellow then research assistant professor in the Sensory Motor Performance Program, Rehabilitation Institute of Chicago and Department of Physical Medicine and Rehabilitation, Northwestern University Medical School, before joining U.C Irvine in 1998. Prof. Reinkensmeyer's research interests include neuromuscular control, motor learning, robotics, and rehabilitation.
In 2019, David Reinkensmeyer was elected as fellow of American Institute for Medical and Biological Engineering (AIMBE) to recognize his innovative contributions to rehabilitation robotics and neural engineering, and for design of practical devices to enhance patient recovery.